S & P BSE SENSEX 50000
   What Lies Ahead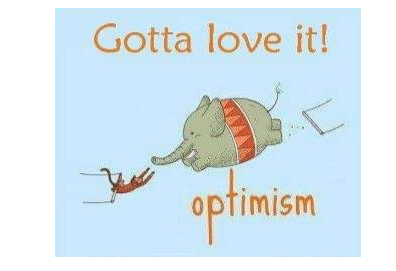 Markets
Sensex closed February 2021 at 49100 ,gaining 19 % in 14 months from January 1,2020 pre pandemic opening of 41349 and a remarkable 92% in just 11 months from the pandemic low of 25639 on March 24,2020.In fact the high of 52517 reached earlier this month on February 16,2021 is a whopping 105% from the pandemic low stated
Friday's significant correction of nearly 2000 points on weak global cues got the Sensex down below 50000 to close at 49100.A Healthy Correction is always welcome.
The 11 months of FY 21 have been overwhelmingly buoyant and will remain an irony of this pandemic where many lives and livelihoods have been lost. Of course those who benefited with these elevated and richer equity valuations have a lot to be happy for.
Foreign Portfolio Investors (FPI) Inflows in FY 21
This buoyancy has been supported by record FPI  equity inflows of US $ 36 billion in FY 21 thus far in 11 months .This is nearly twice the second highest inflows of US $ 19 billion (at today's fx rate of US $ 1=Rs 73.05) recorded in 2012-13.Of this over US $ 25 billion has flowed in just five months from October 2020 as low yields dominated world markets to aid a post pandemic economic recovery
Market Capitalisation  and GDP
BSE Market Capitalisation is at a record Rs 20081096 crs or @ US $ 2.8 Trillion as on February 26,2021.It was higher mid Feb when Sensex soared past 52000
Our FY 21 GDP is expected to contract 8% due to the pandemic and new government projection in the Budget is at US $ 2.67 Trillion.There is some credibility restored in these projections as our Q3 FY 21 GDP just announced is back up positive with corporate earnings resurgence .
Yet Mkt Cap/GDP remains high over 1.For FY 22 the GDP is projected at US $ 3.05 Trillion.So one perspective is that if this ratio remains 1 we can see Market Cap climbing to over US $ 3 Trillion and sustaining .That's just another 7% up and which we already reached earlier this month when we crossed 52000 on the Sensex.That does not give much scope for Sensex to keep it's rocketing momentum in 2021.Moreover also do remember that Market Cap need not rise only because of share prices rising.It will also rise because of new Issues being listed and we have the much awaited LIC IPO in the offing later in 2021 or early 2022
Going forward in 2021
We must be honest that we cannot forecast if this buoyancy is sustainable in the shorter term and wise asset allocation will always help to preserve wealth while growing it .However the longer term does continue to hold potential for Indian Equities.Thus one must look much beyond 2021 when we expect the much delayed infrastructure thrust announced in this Union Budget to bear fruit .The Union Budget changed nervous sentiment to one of optimism for India's sustainable economic growth going forward though it remains to be seen if the common man too is uplifted in this growth or the growth assets in this huge privatisation of public assets and farm produce will be cornered by just a few capitalists and the huge borrowings to fund the fiscal deficit actually are substantially invested in Capex rather than in Revenue Expenditure and the challenges of unemployment and income skewness will continue to bite us
Our Equity Strategy and Approach
Our Equity Strategy and Approach will always remain fundamental ~ tactical and contrarion  when we see the opportunity for significant equity wealth creation like we assessed in April 2020 at the pandemic lows . Naturally with the Pandemic Lows came client convictions lows too and while infusion of fresh capital came in only later in 2020 from them and new clients , what we did in April 2020 is switch their Non Core Segment tactically to just a few selections which we saw as huge wealth creating opportunities in 2020 and 2021 .The Core Segment as set based on Client Risk Profile was not disturbed .This worked brilliantly and became game and life changing too as all our earlier Clients Equity Portfolios have recorded three digit % returns thus far in FY 21,significantly higher than what the Sensex has recorded as stated above
Here are actual returns in the 11 months of FY 21 thus far in portfolios advised by us
Sensex and Nifty closed at 49100 and 14529 respectively on February 26,2021  clocking 71% and 69 %  gains respectively in the 11 months from March 31,2020
Direct Equity Portfolio
1
2
3
Profile

Amt in Rs Lakhs

30+,Female,Moderate,

Mktg Professional

50+,Male,Moderate

Company Head

60+,Male,Aggressive,

Leading Doctor

Opening Value

April 1,2020

15.63
42.74
19.78
Closing Value

February 26,2021

130.45
#177.01
205.26
Absolute Gains
*84.82
134.27
185.48
Absolute % Gains
542
314
938
* net of fresh Rs 30 lakhs invested in January 2021     # including Rs 1.13 crs withdrawn in late 2020
This strategy and approach will continue ,albeit with an eye on preservation of wealth while growing it largely through asset allocation and increasing core segment weightage when indicated
New Clients are already tasting success in the short term on the buoyancy but they should temper excitement and as stated earlier look long term beyond 2021 and of course our Clients from earlier should not expect such triple digit % equity portfolio returns year on year on year .Having said this 2020 has set the base for growth
Have a safe March and wishing you a bountiful FY 22 and beyond
Cheers,
Gaurav Parikh, Managing Director
[email protected] +91-9820162597
Disclosure & Disclaimer
Jeena Scriptech Alpha Advisors Pvt Ltd (JSAAPL) is a SEBI Registered Entity offering Fundamental Direct Equity Research Analysis, Equity Portfolio Advisory, Training & Mentoring Services in Capital Markets
This Report is under our free access SCRIP STANDPOINT Module.It is for the personal information of the recipient/reader. We are not soliciting any action based upon it. This report is not to be construed as an offer to sell or the solicitation of an offer to buy any security in any jurisdiction. It is our Viewpoint for general information purposes only. It does not take into account the particular investment objectives, financial situations, or needs of individuals & other entities .We have reviewed the report, and in so far as it includes current or historical information, it is believed to be reliable though its accuracy or completeness cannot be guaranteed. Neither JSAAPL, nor any person connected with it, accepts any liability arising from the use of this document. The recipients of this material should rely on their own investigations and take their own professional advice. Opinions expressed are our current opinions as of the date appearing on this material only. No part of this material may be duplicated in any form and/or redistributed without JSAAPL's prior written consent. In case you require any clarification or have any concern, kindly write to us at: [email protected]
Regd Office: Jeena House, Plot No 170, Om Nagar off Pipeline Road, Andheri (East), Mumbai 400099, Maharashtra, India
Corporate Office: Elphinstone Bldg, 1st Fl, Above Starbucks & Croma, Veer Nariman Rd, Horniman Circle, Fort, Mumbai 400001
Tel: +91 22 62999117 /138 ~ Email:

[email protected]

~ Website: www.jsalphaa.com ~ CIN: U74999MH2010PTC210730
SEBI Research Analyst Registration : INH000006907  ~  SEBI Investment Adviser Registration : INA000013217